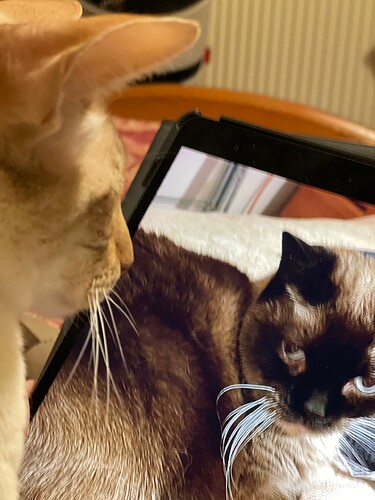 Today on top of everything else, my darling Marian's cat Sassie had to be put down. Really v emotional as apart from being her cat she was an emotional link to my beloved!
It's not just me, the rescue Siamese (Dobbie) calling & looking for her.
I never realised the emotional bond to my beloved wife through her cat was so strong & painful.
Prayers/thoughts appreciated very much.
Ps when marian used to do the gardening she always had a robin following her around and we laugh about it.
As I dug the hole for Sassie to bury her in her favourite spot under a bush, a robin flew down and within 2 feet of me and watched me for about 4-5 minutes.!