I lost my lovely Husband suddenly last Sunday.
I am desperate to try and understand how to cope.
I'm so sorry to hear about your husband. This forum has helped me a lot with different ways of thinking and advice, lots of lovely people. I am sending you lots of love. X take care x
@Bluecatmum77 you came to the right place… I am so sorry to hear you had cause to join us here.
I was just awake having a panic attack and saw your post as I come here to calm down and see others survive what I feel is unsurvivable. My husband died 5 wks ago and I cant sleep. I don't think we can cope because its just a horrible thing no one can fix.
None of us thought we'd be here but welcome and sorry again for what happened to you and your husband. Please tell us how you are feeling if you feel you can x
My wife too same day.
I know and feel your pain.
The searching for answers and why why why ?
It's so hard and made even worse right now because of Covid slowing and disrupting the process of making arrangements and everything.
I hope and pray it gets better but then we've all got to get through Christmas . Don't know about you but if I turn on a radio or tv all I hear and see is Christmas ads and music.
Ohh please can we wake up and it all be over.
Keep talking and sharing I find this helps
Take care
Mick x
I am just so shocked and devastated.
I keep screaming out loud at him last night where are you? Why have you left me?
Please just come and get me.
Tried to ring the samaritans and the line was busy.
Cant ring family and friends at that time in thr morning.
Hi @Bluecatmum77 I am so sorry you have lost your husband suddenly. There are so many different layers of shock and grief. Do you anyone to help will all the admin that has to be done? If you have, hand over as much as you can.
I lost my husband 2.5 months ago, shortly after he was told he was terminally ill, which was devastating given that he had been OK just weeks before. It was something neither of us had expected - I had always been the one with serious health problems.
I think there's no way to 'cope'. That word is meaningless. I don't know what other obligations you have - family or pets - but you do what ever has to be done almost in machine mode.
Emotionally, it is simply devastating. Loss of a partner is the worst thing most of us will ever cope with. The thought that comforts me in the darkest moments is that my husband would not want me to feel like this. If I am really calm and still, I can feel his love even though he is physically not here.
My thoughts are with you.
Christie xxx
My heart goes out to you the pain the panic attacks the troubled sleep are all fresh to me after loosing not only my wife but my best friend two weeks ago we have to go through this pain because it comes with the love we have for our soul mates. Somehow we have to keep going even if it is the most painful thing that has just happened
@Bluecatmum77 Sorry to hear about your loss, I've just joined this online community because of a sudden loss of a partner two months ago… I feel your pain, it's intolerable beyond words…
For now, just try to manage the basic… And by basic i mean have at least two meals a day. I know you may not want to eat or cook, I haven't cooked for two months. Sometimes I manage to make a canned fish/jam sandwich and most of the time I buy take-away… I heard smoothies are convenient too if you like them.
You said the Samaritans hotline was busy, I think this site provides counselling too, you may want to into that…
Please don't give up XXX
Thank you all so much. Xxx
Still waiting for the Coroner to let me knw what is going on.
I can't even lay him to rest yet.
My cats are keeping some form of routine and i am forcing food down.
Family and friends have been amazing, but because a ton of hidden debt has come to light, I have had to appoint a solicitor.
Family are furious with him, as am I for hiding this from me, because we would have worked through it. But it breaks my heart when tgey say bad things because at the moment my emotions are all in a ball and i dont know where to channel my grief.
At the moment, I dont know whether he has done it intentionally, or the stress has caused him to die, as he had heart problems.
It is just very comforting to know that you are all there.
It my birthday on saturday. I just looked at the sympathy cards and birthday cards in absolute disbelief. Xxx
It was my Birthday too Saturday.
The last txt she sent me Happy Birthday Darling … before being moved to ITU then silence … Drs given me sleeping tablets today,not sure weather to take them but I so need sleep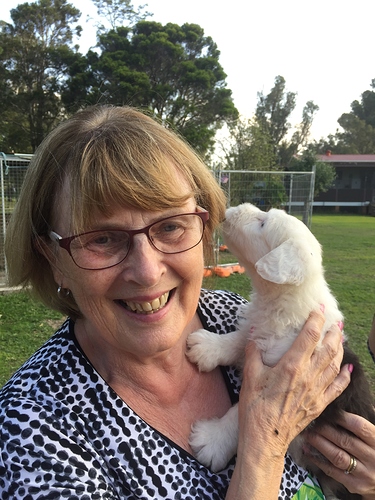 I am so sorry about this. Have you tried Citizen's Advice? A solicitor will cost you more money. Unless the debt is secured on your home, you can simply explain that the estate is effectively bankrupt and refuse to pay. Another source of help would be the Financial Ombudsman - under banking law, there are very strict procedures in place to prevent anyone causing you any distress because of this.
My husband banked with Halifax/Lloyds. I was surprised to find a 5 figure outstanding balance on one of his credit cards. I called Halifax about this and they patiently explained all the above, which they confirmed in a letter. (It turned out the money was effectively an interest free loan which Jim was using to minimise his tax liability, he was always making sophisticated moves with money.)
I can only imagine your horror. I was just so lucky, my step son is a lawyer and he was with me as I called the bank, ready to step in if there was any problem. He practises a different sort of law, so he didn't know the intricacies, but he was very impressed with the way that bank responded. When I told him, he said, 'what the bloody hell was he playing at?' This on the assumption that there would be interest accruing at 17%.
There was no interest, but in any case interest on a non secured loan is frozen after whoever took the loan out has died.
At times like this, so long as you can pay for what you need, money doesn't matter. Your husband's motives will probably because clear in time, and I hope that will give you some small degree of comfort. Cxxx
@Mickp So sorry for your wife. In your profile, she looks very glamorous - but I actually prefer the shot above that shows her nature. I'd give the sleeping tablets a try - they might really help. Sleep is a balm in the remorseless march of grief. It's the only relief I get from the tangled thoughts and what-ifs that run through my mind. Christie xxx
hi @Bluecatmum77 the coroner takes a long time around here (I'm gtr m too). the days waiting for that result were horrendous as I thought I'd killed my husband (I truly thought he choked because I didnt wipe his mouth when doing CPR, I was totally consumed with that in the first days but coroner said it was heart attack which I still questioned as couldn't believe it wasn't my fault).
I don't know about you but I phoned them several times and they said our area was very busy due to covid… I hope they get back to you soon so at least you know.
How many cats do you have? My husband and I regarded ours as our children (we don't have kids) and they have been what keeps me getting out of bed just when I give up. One has been quite ill this week so had to go to a different emergency vets but I don't drive. I don't know how I can do these things without my husband going forward but luckily my family from 30 min drive away have been helping me enormous amounts and they did with this too.
My house has been rearranged by my family since they are here a lot and sometimes I found this insulting to my husband and got really enraged even whilst being so grateful for all the help they give me. It seems we have a lot of conflicting emotions now we went through this trauma. I don't know how we can manage but hoping the best for you. You're not quite as alone as you feel, take care…
@Mickp .
What a heartwarming picture of your lovely wife.
I don't want to sound inappropriate, but happy birthday to Mike and Bluecat… I say this on behalf your loved one. XXX
HI @Christie @Riley @mickp amd all the other beautiful people on here.
Very new to this online blogging, so if I don't include anyone, its because I dont know how.xx
I have 2 cats and they are keeping me going by the hour as their routine doesnt change!
Spent the last 2 days trying to get hold of the coroner. So has the funeral director.
His funeral is supposed to be thurs 3rd dec.
I am not confident this is going to happen
Mick, your Wife was beautiful. Such a kind face.
Christie, there will is a large 5 figure sum that has been discovered from unpaid loans and credit cards.
I am so angry.
I met my in-laws for the first time and they are beautiful people. My Husband has told me a pack of lies, so the last 8 years we were together have been a twist on the truth.
He has left his parents with debts previously.
Look like he has just spent his life on the run.
I too had to do CPR, as i found him slumped over the table in the garden.
I had to do CPR until the paramedics arrived. They didnt work on him for very long before they told me he had died.
The house was full of paramedics, police it was just horrendous.
Mick, take the tablets. Your mind will drive you crazy. Everybody needs to eat and sleep. I know you wont have had a nice birthday.
My birthday was the anniversary of the first date with my Husband.
We are all in such a bad place, but our bodies need the fuel and enery to survive.
We will survive. Every minute of every hour is a step closer to healing.
Love and big hugs to you all. Xxx
Hi All,
Thanks @ bluecatmum77 ,
Today I woke 0730 an new record ! So yes I did take a table and yes it worked thanks.
A week today my Venetia was moved to ITU .I was allowed a one hour special visit with her,she was sedated and put on ventilator I talked to her and held her had until being asked to leave.
I think deep down I realised I had already lost her.But you trust that there is going to be a miracle of modern science.
As for those of you with added money worries I think once the banks realise their on a looser they'll back of or at least compromise.
I telephoned a card company yesterday to put a stop on a card of my wife's .Was upset by lack of empathy sown by the individual and having to listen in on a conversation he was having with a colleague while he deal with it.
Today typing notes for the Celebrant ,got a date yesterday .
Tomorrow it's a week ,going to have to get out of this house for the day .
Thanks all
Mick x
@Bluecatmum77 I can't imagine how you are feeling. Our joint credit card was only £10,000 interest free plus the monthly household expenditure. As I said, you can't be held responsible for the credit cards, loans that he has secured on joint assets are more complex.
Your feelings are bound to be in turmoil. All I can say is, don't rush to judgement. Some people are just congenitally financially irresponsible and they do the same thing again and again, always with some Walter Mitty dream of making a fortune dealing Bitcoin or something like that.
The root of the problem is that it's simply too easy these days to get credit.
I am thinking of you. Christie xxx
Your in my thoughts as well

xx
Thank you

xx
Hi gang,
I had a horrific experience last week, when I called the DWP to enquire about the so called £1,000 help towards the funeral.
OMFG, Sorry for swearing, but she was awful.
She spoke to me like dirt. Didn't even offer any condolences for my loss. I was distraught when i made the call. Was hysterical after the call and that was after 2 diazepam.
All she wanted to know was which benefits my Husband and I were on. I said neither of us are claiming any benefits. She said sorry, you are not eligible.
I will be putting in an official complaint because that is NOT how you speak to somebody that has just been bereaved.
All of you are in my thoughts and prayers.
I will check in tomorrow.
God bless. Try and sleep well.
Xxx