That's wonderful. He's with his fur babies x
Oh my goodness!!! What a little cutie!! Yorkies are my absolute favourite breed!! Smudge is gorgeous!!! Xx​:two_hearts:





Yes, I totally believe it! It was odd he was able to tell me "two" doggies! Xx​:heart:


I am so sorry for your loss. I lost my husband three months and 10 days ago. I still cannot believe I will never see him again. And the first two days I couldn't eat and sleep although I was dog tired. I still have problems with eating but I have to take tablets and force myself to eat and even sometimes cook a meal. Sleeping is more difficult and in the first months, I hardly dreamt and was only sleeping a few hours. Even normal things such as getting up, taking a shower, etc are hard to do and take a lot of energy. I understand the thought of suicide, I had the same idea, just to end everything but my belief helps me to overcome that idea. You are not alone in your grief and loneliness - we all go through the same or similar strong feelings and despair. I am sending you lots of love and hugs.
Oops, wrong thread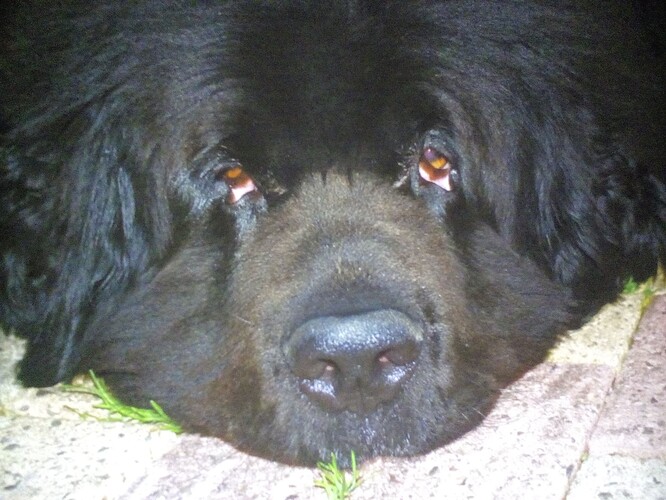 This is BoBo ( a wee bit bigger than a Yorkie

) We lost our boy almost 10 years ago and like you
@Dottie72
it broke our hearts. We'd only just started to think about getting another.
@Stillhiswife Oh my goodness!!! Bo-Bo!! I LOVE his name!! What an absolute beauty!


I so love Doggies!!! So beautiful, just look at that face!
Big hugs
Dottie xx​:rose:

Ah, what little beauties!! Look at those little faces! So, so cute! Gorgeous…


Xx
@Chick , im so sorry for your loss, I couldnt sleep or eat in the very early days and would often be sick. Gradually this got better though still not back to normal. then Bri sent me a rescue dog 4 months after he passed. This is Bailey Bear, he weighs 7 stone and is full of character, he has actually rescued me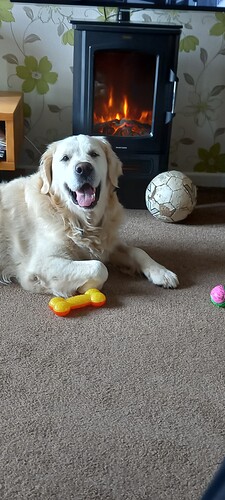 @Skip Oh my goodness! What a beauty! Look at that face! He's actually smiling!


Oh, I love seeing all these little souls! Dogs are so, so special…
I've always said they are Angels in disguise…

Big hugs
Dottie x​:dog:

You are lucky to have an animal in your life - I love dogs but I am too sick to lock after any animal. He is a real beauty. One of my dogs was called Little Bear and my first dog was Susi. They are long in doggy heaven now.
I mean look not lock. My brain was not working properly again.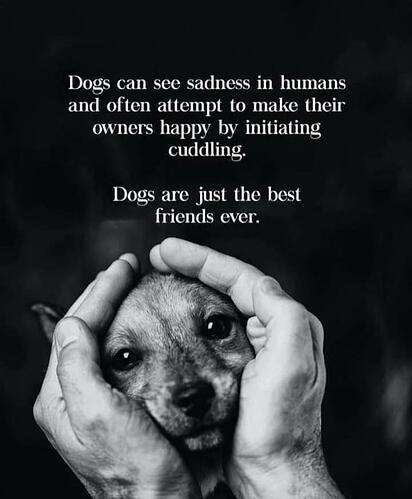 Dogs truly are so understanding.
Ours have absolutely definitely saved me.
Both in bed with me as I type…
@Cathphil I'm so jealous! I would love to have little ones beside me. I agree with you, they are Angels in little fur coats!
Dottie xx​:heart:

He smiles alot which is amazing considering he has a sad history. He knows when im upset and comes and sits next to me and cuddles, which is also amazing considering i only got him in february, hes 7yrs old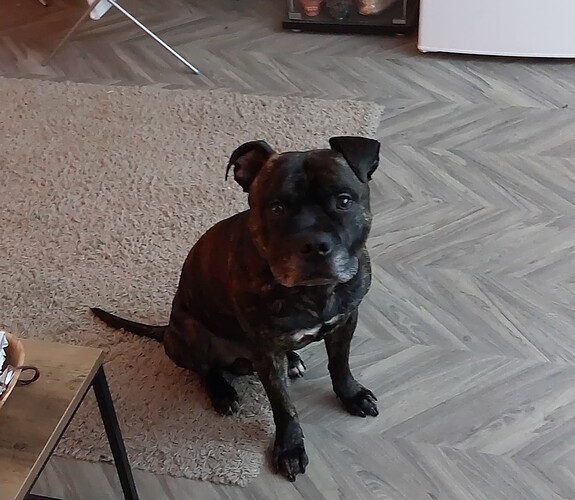 This is cassius 25kg of softness who thinks he's tiny and will just flop down on your lap,
get lots of cuddles of him

Love all these pictures You never have to question their love for you do you

I truly,sympathise.My best friend,died this February and we were "brothers",for almost 35 years.Yes,when I am out shopping I put a face on and people think I am fine.When I come home the quiet,no laughter,only tears.The telephone hardly rings.I have stopped phoning people,because they do not phone me back.Suicide,has crossed my mind.I guess I am too much of a coward.I wish you well.One day at a time.God bless.
Im so sorry for your loss. 3 months and 6 days since i lost my wonderful husband Mick and your post sums up exactly how i was feeling. Contemplating suicide hit a chord as i just wanted to be with him. I realise that every breath I continue to take, I owe it to Mick to take a breath for him too. He didnt want or deserve to die. Eating doesnt come easily when your emotions are all over the place and you constantly feel sick. I blend my veggies and fruit as drinking them seems less effort than chewing. I actually feel guilty eating food because my husband is no longer here to enjoy eating. It's insane how grief affects our though process. I realise that grief is the price we pay for having loved (and always will) our soul mate so deeply and my only comfort is that I didn't pass before my husband and he has been spared this intolerable pain. Time doesnt heal, not so far. But every day, it gets a little easier to put one foot in front of the other. Sleep when you need to, I find the tiredness overwhelming at times. I have no idea how long it takes for the shock to wear off and the grieving to begin. People will tell you that you are strong. You dont have to feel or be strong. It's your loss, not theirs. Just go with the flow, take every emotion as and when it floods you, catches you unaware, overwhelms you. Dont fight the anger, the frustration, the tears. This is YOUR grief, your body knows what it is doing so dont analyse it, dont fight it. Just go with it. How you are feeling is normal and natural. Everyday will be and feel different. Everyday, brings your heart one step closer to healing, acceptance and learning to live a new life. Your loved one will always be a part of your journey, they will always walk beside you. Just take your time. Be kind to yourself. Keep reaching out. You are loved and supported.
Big hugs
Annalisa xxx