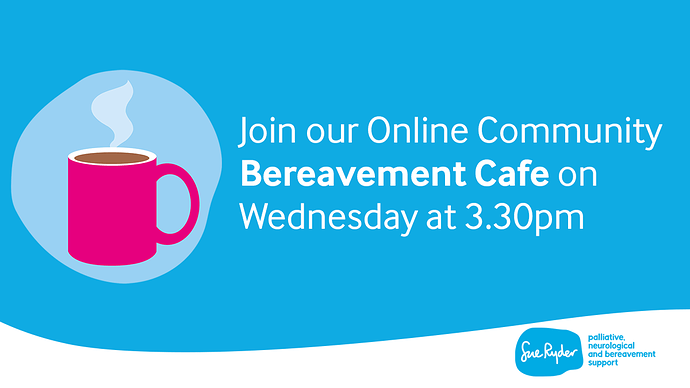 Hi everyone,
A few weeks ago, I posted a poll to ask whether you would like a space on the community similar to a bereavement cafe where you can chat to each other at a set time each week. The majority of you said you would like to have this space and we are ready to launch our first text-based bereavement cafe on the community.
What is the community bereavement cafe?
The community bereavement cafe is a space where you can chat online in this topic at a set time each week and get text-based support from members of the community. There will be a staff member or volunteer to offer support and moderate to make sure it remains a safe and support space.
When will it be taking part?
It will be taking place on Wednesday 26 May 2021 at 3.30pm-5pm. This topic will be opened at this time, and you can post a message in here from 3.30pm.
What can I talk about?
You can talk about anything that's on your mind, whether you want to get support from other members here or have a general chat about anything. Our usual Community Guidelines will still apply so make sure to have a read of them if you're not too familiar with them.
If you have any questions, you can email me at online.community@sueryder.org