Beautuful photo of Gemma

, yes Victoria, our precious babies are safely tucked inside our heart pockets


xxx
Your all so lovely big hugs to all of you.
Crazy the dates are all so important .im still ar that stage in my head sam went too the hospice this time two years ago to control his pain .during his illness that was our special time .the drugs bucked him up the chief cooked him anything he wanted we walked in the gardens .though sad had some magical moments will always be grateful .we stayed for two weeks .he then wanted to come home he lasted 27 days my beautiful superhero



Anne-Marie dont ever feel guilty about taking antidepressants if they help thats great ive taken them for a few years now . So much has happened i couldnt cope i got breastcancer .my jess lost baby elsie she was 24 weeks pregnant then i lost my mum .its been a mad rollercoaster that was 2017.,2018 then my beautiful boy . During shitty covid which caused so much heartache and jess got a tumor in her face the waiting to see if it was benign was awful . She had a big op in east grinstead all alone coz of covid .two days after she lost her best friend and brother our beautiful sam. But we are here we carry on thank god for jess and my beautiful grandchildren . Whatever it takes to get through a day is fine i say as i eat another bar of chocolate .my rescue remedies i binge eat for comfort but ey ho it gets me through ive rambled for long enough love to all zoe

Hi all.
Reading the previous messages. I think guilt plays a massive part of grief. I don't profess to know why, I'm not qualified enough. However I do have lived experience. I felt terrible guilt for a long time. It felt wrong to even smile let alone go on holiday. The first time I went away I felt absolutely terrible. When I look back now it just seems daft. But guilt is a heavy load and you can't just shake it off. I would go as far as saying we almost feel we need punished for daring to enjoy ourselves. When Sam died I felt I wasn't worthy of anything. Not that I had anything to do with his death or , it wasn't like I could of prevented it. But afterwards I felt with a passion that I didn't deserve anything good in my life because he died on my shift. Like you Victoria, there was a time I couldn't even step out of the front door. And God forbid if anyone ever saw me do something/ anything mildly enjoyable. It almost feels like if you loose a child you give up the rite to have a life yourself.
That's the guilt. That's what it does to you. It's hard to see past that in the beginning.
I don't feel like that now. I can do everything everyone else can. That may sound like a strange statement. But loosing a child takes you back to ground zero. You have to learn to do everything from scratch. That includes interacting with people. Excepting your loss, learning to live again. Realizing that the guilt you feel is just a negative way of punishing yourself.
You will learn to smile again. The guilt definitely gets less. Probably won't disappear completely. But enough for you to realize that it's ok for you to carry on. Like plenty of people on here I've gone from being completely broken to a stage where Sam comes with me wherever or whatever I'm doing. He's here with me.
Since he's been gone my sleep pattern is terrible. I've probably spent 10,000 nights sat downstairs in the dark. I used to dread it. But now I treat it as my alone time with Sam. I no it's just in my mind. But it feels like the small hours and the dark belong to me and him.
Even though we are all still broken inside and always will be. You just need to look back at how you were when it first happened to see how far you have come. I never ever thought I would be here in the headspace that I am. But I am.
That's either the grief getting less or me getting stronger. Still get the occasional pang of guilt. But me and Sam beat it together
Ok thanks for listening
Take care
Jim
What a beautiful young woman! How hopelessly unfair it is, how wrong, that she's not here anymore!!


Here's my Joey!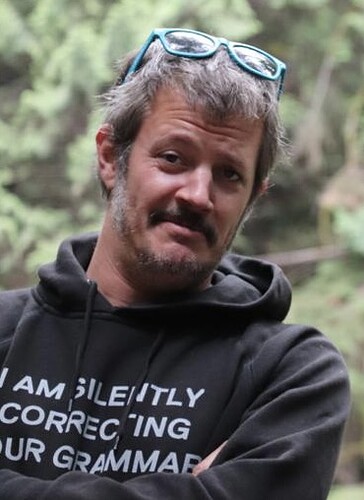 I will admit guilt is what I'm struggling with and it's not getting any easier at all
Dear Mark, I lost my cherished daughter to suicide and I completely understand your feelings of guilt. Logically we know that we should not feel guilty but all our instincts are to protect our children and we were not able to do that. The guilty feelings will lessen as time goes on. Sending you huge hugs xxx
Dear Annemarie, your Joey looks lovely and very handsome. He has such a lovely face xxx
Such a lovely thing happened this morning. Gemma loved birds and her favourite was magpies. Since we lost her we see magpies in very unusual places, I was once sitting on a beach on my own and one landed right beside me.
Well we are replacing our old sofas and I have been very emotional today remembering all the family times we have had all together on our battered old leather sofas and of course remembering sitting next to my darling girl. As I was moving them and stroking the leather, I happened to glance outside and a magpie landed on our lawn right outside the window and seemed to be looking at me!
I hope Gemma sent him to say 'never mind Mum … I will always be around'

Hi Joey'a mum
I read all the posts, and look at the lovely pictures of all our children, what a smiler Joey is quite a cheeky smile too. We fold them safely in our hearts and try to keep going, I talk to Sam every morning, and even now I keep thinking to myself its the wrong order. It should have been me.
Look after yourself
Love Helen
Hi Helen!
I too have read through many of your posts - some from the year your Sam died. So many things you have said have struck a chord with me. Love is way too strong to be broken by death you once said. And I so agree. Last week was the first time I allowed some light back into my life when I was up in the mountains with my son Kevin, my husband and Joey's buddy Andreas - with whom he did his podcasts - and mom & stepdad. I felt guilty after the week because I'd seen a number of people here on SR still shedding so many tears after 5 years instead of my five months. But when I saw my grief therapist yesterday - a wonderful Spanish doctor - he asked me if I thought that one can only feel loss and pain through tears. In Spain, he said, people are hired at funerals to cry out loud. No, of course I don't think I need to cry to feel my grief… I feel it every day, but I keep thinking of Joey's words to me on many occasions, that he didn't want me to be so sad all the time after he was gone.
I've also read your posts about having been to a medium. I speak to Joey all the time - and there isn't a day that goes by that I don't write to him in a journal. I wish I could be sure he's out there somewhere but I'm not a believer. Neither was Joey. Yes, he had such a beautiful cheeky grin! His cancer had spread to his brain at the end - Luke was the case with Sam. Today I learnt that the 43-year-old son of an acquaintance died last week of skin cancer. What a nasty evil disease.
Lots of hugs!
Annemarie
Hello everyone , all dear friends . I am keeping up with all your posts. I am sorry havent replied , but I am feeling it all too much Although Sarah is doing quite well after having pains in her chest last week . The scan was good . And she is having her last chemo next Tuesday . And then we have to wait a month which will be her 50 birthday on her pet scan to see if she has radioation . My heart is breaking for her . and this year it has affected mine and Johns health . But we seem to come back with good news . It's not fair that our Daughter is going through this horrendous time . Why is it God punishes is with our children . With love Naddie xxx
Hi Victoria,
Gemma definitely sent the magpie to let you know she is always with you



Take care my friend
Love Michelle xxxx
Hello Maddie,
So glad to hear Sarah is feeling a bit better and her treatment is going well, i am thinking of you and your family and pray for good news, sending you and john love and healing hugs



Michelle xxxx
So glad to read Sarah is doing well, Maddie! What a relief! And the magpie!!! Wow! Aren't signs comforting!
Hugs to you!
Annemarie


Dearest Maddie,
So glad to hear that things are moving in the right direction for you and that Sarah is doing so well. You are nearly there! Much love as always xxx
Dearest Maddie, good to hear that Sarah is coming on well. Rough road for her but hopefully things will get beter and better. I know that yours and your husbands health will be suffering but thats what stress does to us.
Thining of you every day.
Much love, Kate xxx
Thankyou everyone for all your lovely comments . It's so nice nice to know I have such caring friends out there . When I know you are all suffering .I hope you all get through Mothering Sunday this best you can . With Love Maddie xxxx
Hi maddie aways thinking about you take carexxxx
Im layed up with covid at the moment feeling very sorry for my self .mothers day approaching ,sending everyone love
Much love zoe

Oh Xoe so sorry , you have this bloody Covid . So many people have it , I think all our immune symptoms are down . But tell you the truth the people we know with cancer is unbelievable . Hope you have a good Mother's Day . In a sort of way .We haa as ve no one Dawn gone and I told Sarah don't worry about us . I will put Dawns and your cards . But I know Darah is going back to hospital to have her last checks before her chemo on Yue Tuesday. What a crap life we have . Sending love Maddie xx